You know the classic Seinfeld episode that introduced the world to Festivus for the rest of us!? This year celebrate it in real life at the Phoestivus Market.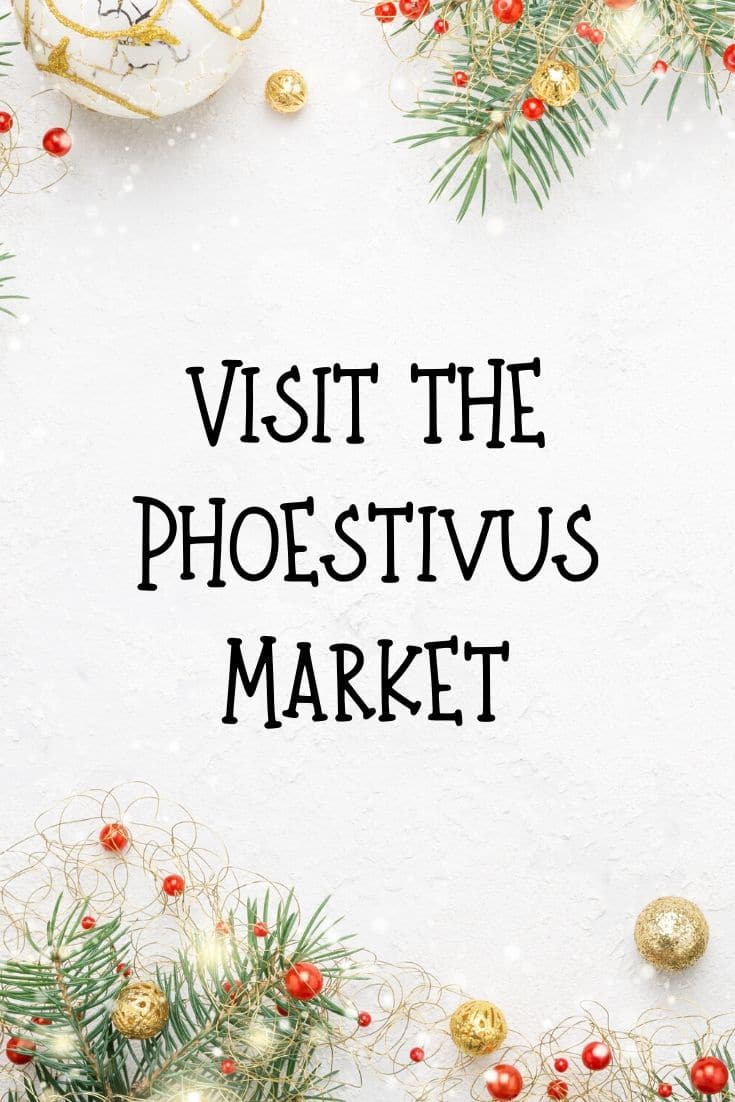 Visit the Phoestivus Market!
This annual market, celebrating its 10th anniversary, is a mashup of German Christmas markets and Seinfeld's Festivus. You'll get to have the Airing of Grievances, get a photo with hipster Santa, and shop for your holiday gifts, choosing between more than 150 local vendors.
Festivus and the Phoestivus Market are a fun way to celebrate the holidays and with so many unique experiences, you'll never want it to be over. Festivus might just be pop culture nonsense but the spirit of Festivus is alive and well.
The Phoestivus Market is also a great way to support local business and small businesses. With so many local vendors there is surely something for everyone on your list. Do your holiday shopping, support the community, and have fun in a unique and fun way while celebrating Festivus.
Don't forget to take a few minutes to enjoy the auto-tune remix video of the Seinfeld Festivus extravaganza…it's an essential part of the fun!
See hours, info, and more here. 
Phoenix Apartments | Pet Friendly Apartments in Phoenix
The Place at El Prado and The Place at Sonoran Trails are two excellent choices for living in Phoenix. Calling Phoenix home is a pleasure that you won't soon forget. There is so much to see and do, our MCLife communities here are packed full of amenities, features, and upgrades that you won't find anywhere else.
Not only will you find layouts, features, and amenities to die for you will also find that our We Love Pets policy is pretty amazing too. We have no breed or sizing restrictions for pets at any of our apartment complexes…ever. That means that you can bring the whole family, no issues, no problems, even the furry members who slobber on all of your shoes!
So if you are looking to call Phoenix home, we'd love to chat with you about what you need and make you part of our communities here at MCLife!
Phoenix living never looked so good…
Living here in Phoenix means never having to hear the words "I'm bored". There is always something to see, do, or experience. Even tried and true locals can find something unique to do here in Phoenix. If you need some ideas to get you started we have got you covered! Check out more of our Phoenix living posts below.