San Antonio Restaurant Week (better known as Culinaria) is an event where restaurants across the city offer special pre-fixed menus for lunch and dinner. There are two different tiers: Tier Two offers a more casual/budget friendly option, while Tier One gives you options for finer dining. Restaurants like Aldacos, Bliss, Dough, Nao, Nosh, and many others are included in this amazing week-long event. Reserve a table and bring your appetite!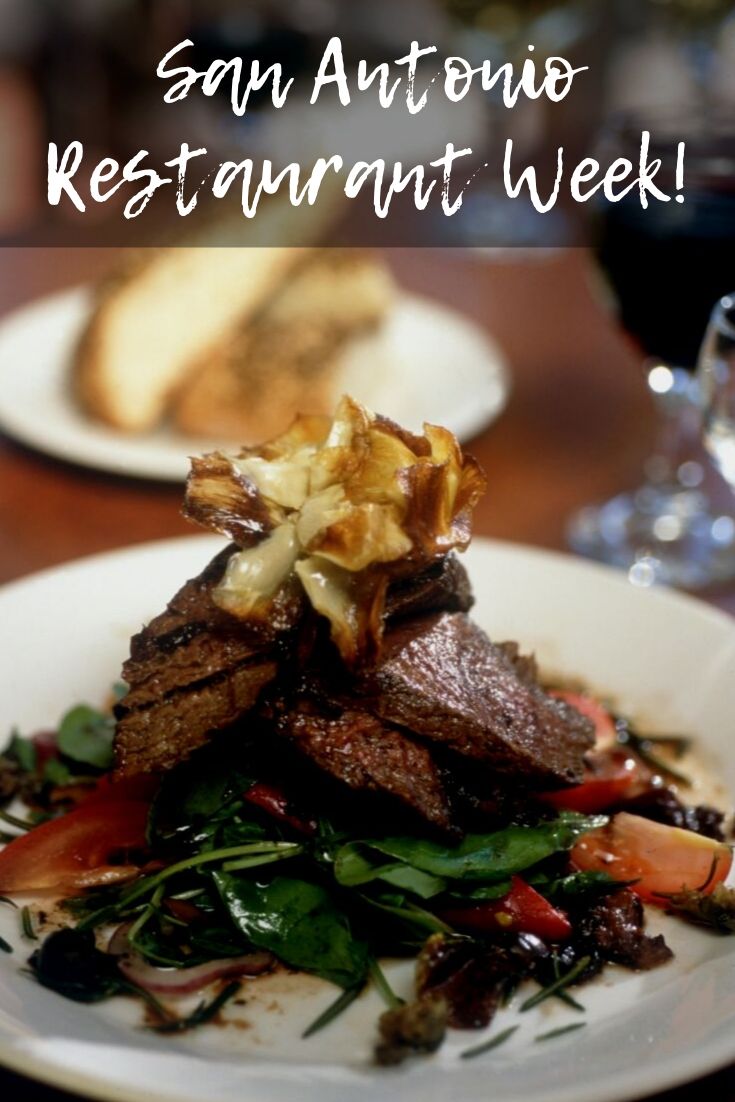 San Antonio Events | Culinaria
What started in 2000 as a simple goal to set San Antonio on the map as a culinary destination has grown into so much more! Culinaria is a non profit organization which works hard to promote San Antonio as a food and wine destination while also helping the community grow and change in positive ways.
Over the last 19 years Culinaria has been taking locally sourced ingredients and wines and promoting them with their community events! There is everything from Restaurant weeks to 5K's and other community festivals. All of these events help fund their outreach programs and educational opportunities within the community.
How does San Antonio restaurant week work?
There are two restaurant weeks here in San Antonio the one that is running now is from August 10-24, 2019. It's two weeks where you can select options from pre-arranged menus. You get to choose from two different dinner tiers ($35 or $45 each) and the lunch option is just $15!
Essentially you get to enjoy the upscale restaurant life at a discount during what would otherwise be a kind of slow time for these businesses! It helps the community and boosts restaurant sales during slower seasons and it allows regular people to experience these fine dining options on a budget.
You can find the menu options here. There are many restaurants participating in the program; under each menu link you'll find the restaurants that are participating in the program. Click under their name for selections and reservations! You'll have your options for their limited menu (no, the program does not cover the full menu of these restaurants) and you can set up a time to eat some wonderful food at a great price to support the local community here in San Antonio!
Where can I find apartments in San Antonio?
Our MCLife Communities in San Antonio are The Place at Castle Hills, and The Place at Oak Hills both of which are pet friendly apartments here in San Antonio. When it comes to San Antonio living we know that you wouldn't want to do so without your pets!
Our offerings for San Antonio apartments have more to offer than just pet friendliness as well! They're loaded with amenities, features, and layouts that you and your family will love! Make sure to click the links above to learn more about San Antonio living with MCLife!
Looking for more great San Antonio content?
We've got you covered! Here are more of the must see and do events that take place in San Antonio, don't worry, if you missed them this year you can plan ahead for next year. These are just a small sampling of the great community events that take place here all year long!