Did you know that there are Tulsa bakeries that allow you to bring your pup along to visit? These are 7 Tulsa bakeries that love dogs. The next time you are craving a sweet treat or some baked goods head out to one of these locations and bring your furry friend along for the ride.
7 Tulsa Bakeries That Love Dogs
All of these awesome Tulsa bakeries have one very important thing in common…they love dogs! These pup friendly bakeries in Tulsa allow dogs. As always make sure you are respectful and keep your well behaved dog on a leash!
26677 OK-66, Claremore, OK, US, 74019-2400
They have outdoor tables that are pet friendly! You can order items to go or stay and have your choices on the patio with your furry friend. Whipping up classic baked goods and sweet treats along with other menu staples like soups and salads.
7 NW 9th St, Oklahoma City, OK, US, 73102-5806
They have some limited (but dog friendly) outdoor seating. This awesome option for Tulsa bakeries is whipping up custom cupcakes in a variety of amazing flavors with milk on tap to wash them down.
518 S Keeler Ave, Bartlesville, OK, US, 74003-6629
Don't let the name fool you, they're serving up breakfast and lunch options at Cup N' Cake Cupcakery as well! You can get a sweet treat or some lunch…or both! Their outdoor tables are pet friendly so you can also bring your pooch along for a treat.
3305 S Peoria Ave, Tulsa, OK, US, 74105-2028
They're making some of the most amazing pie, cake, macarons, breakfast goods, cookies, bars, brownies, bread at this dog friendly Tulsa bakeries option. There are tables outdoors that are pet friendly and you can even find some gluten free options on the menu!
8393 S Memorial Dr, Tulsa, OK, US, 74133-4304
Barbee Cookies is making some of the most delicious treats for you like Magical M&M Cookie, Raspberry Shortbread, Sassy Snickerdoodle, and the best-seller: Hallee's Heavenly Cinnamon Roll Cookie. Those are just a few of the options and of course they have some dog friendly tables so you can bring your pup along on your quest for a tasty treat.
7100 NW 39th Expy, Bethany, OK, US, 73008
Open daily from 5am to noon you can enjoy these fresh made donuts in a variety of amazing and creative flavors and toppings. Bethany Donuts also has pet friendly seating so you can take your dog along for a morning adventure and a treat.
4923 E 71st St, Tulsa, OK, US, 74136-6330
You can get a variety of bagels, cream cheese shmears, breakfast sandwiches, hot lunch sandwiches, pastries, baked goods, and more at Einstein Bros Bagels. They even have bagel treats for your pup who is welcome at any of the outdoor seating options!
Looking for pet friendly apartments in Tulsa?
The Place at Quail Hollow is an awesome choice for pet friendly Tulsa living. Our communities never have any breed or sizing restrictions which means you can come as you are…furry friends and all…with no stress about potentially missing out on an awesome housing opportunity.
Our MCLife communities are also well appointed and packed with features and amenities that you just won't find anywhere else. We take pride in offering layouts, pricing, and locations that are centrally located to all the best local events, business, and transportation. If you are looking to pet friendly apartments or just regular apartments here in Tulsa, give us a call today. We'd love to have you join our MCLife family.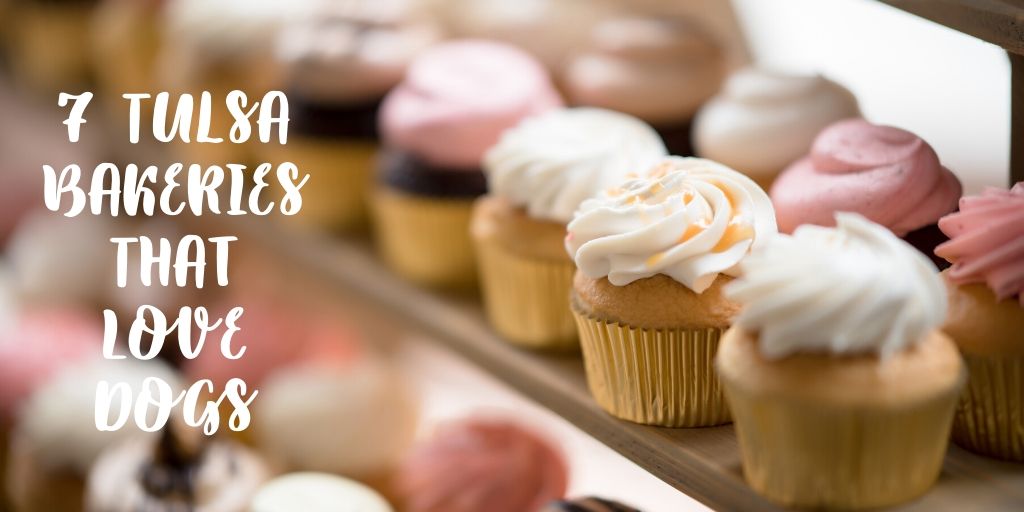 Tulsa living at its finest:
Living in Tulsa is fun. There's always something new and exciting happening. If you are new to the area, just visiting, or simply need some inspiration to get out there and explore, these Tulsa living posts will help with that! Since we're talking about pet friendly Tulsa bakeries we're including some other pet friendly content for you as well.